HISTORY
The domestic water supply system in Miagao originated in the1950's when an infiltration gallery was constructed along the bank of Tumagbok River. However, it only on in 1959 when the infiltration gallery was put to operation when pipelines were laid to supply the water requirements of the Poblacion.
Management and operation changed hands in the past from the defunct National Waterworks and Sewerage Administration (NWSA) under the Local Government Unit to the Miagao Water District by the virtue of Presidential Decree No. 198 otherwise known as the Provincial Water Utilities Act of 1973 favoring the local operation and control of the system.
In November 1988 Miagao Water District was formed by virtue of Sagguniang Bayan (SB) Resolution No.81 passed and approved by the Municipal Council. The following year on February 7, 1979 the Local Water Utilities Administration (LWUA) issued Conditional Certificate of Conformance (CCC) No. 383 to Miagao Water District and exists as a Government-Owned and Controlled Corporation (GOCC). The CCC entitled the Water District to avail of the institutional, technical and financial assistance from LWUA.
V I S I O N
To make the District an Institution responsive to the needs of the consuming public and committed to provide the highest degree of service and continuous delivery of potable water to the constituents of Miagao
M I S S I O N
To deliver adequate supply of water of excellent quality and to provide the best service to its consumers with water rates affordable and acceptable to the public.
ORGANIZATIONAL STRUCTURE
BOARD OF DIRECTORS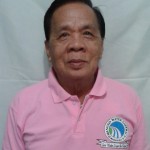 MR. JESUS N. NASA
Chairman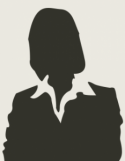 MRS. JULIETA P. POLIDO
Vice Chairman
---
MANAGEMENT

MR. HUBERT M. PARTIDAS
Accounting Processor A